Can a robot really help the elderly?
You may have seen in the news that researchers from Middlesex University and the University of Bedfordshire are using £2m of EU and Japanese funding to develop robots that will be culturally and socially aware, in order to help the elderly in care homes and sheltered accommodation. The project is being seen as a way of solving the current social care crisis.
But can a robot really be a suitable replacement for the care and attention offered by another human being?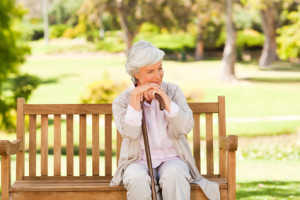 Prof Irena Papadopoulos, expert in trans-cultural nursing, said: "As people live longer, health systems are put under increasing pressure.
"In the UK alone, 15,000 people are over 100 years of age and this figure will only increase.
"Assistive, intelligent robots for older people could relieve pressures in hospitals and care homes as well as improving care delivery at home and promoting independent living for the elderly.
"It is not a question of replacing human support but enhancing and complementing existing care."
She added: "We are starting with care homes and with people who are semi-independent living in sheltered housing, but we do believe that in the future the robots would become acceptable for people to have in their own homes."
What do you think of this innovation? How would you or your family member feel if your regular companion was a robot? We'd love to have your views.