Meet the organisations teaching children in country areas to take control of their emotions
An organisation working with at-risk youth in the Pilbara hopes the practice of mindfulness will help to empower the town's young people.
Key points:
The Youth Involvement Council in South Hedland runs mindfulness classes for youth in the community
Manager of the mindfulness centre Karen Cooper hopes the long-term benefits of mindfulness will reduce anti-social behaviour in the community
Ms Cooper says mindfulness helps people to become calmer, happier and more thoughtful
Manager of the mindfulness centre at the Youth Involvement Council (YIC), Karen Cooper, said youth in Hedland dealt with complex issues from intergenerational trauma to colonisation impacts.
"We also see suicide and ideation, anxiety, depression, impacts from brain injuries such as FASD [Fetal Alcohol Spectrum Disorder] which can then lead to emotional dysregulation," she said.
"Along with all your normal teen angst and whatever else goes on."
For the past three years YIC in South Hedland has offered mindfulness programs at its drop-in centre, for youth aged five to 25 years old.
Mindfulness is a mental state which is achieved by focusing one's awareness on the present moment, acknowledging and accepting feelings, thoughts, and bodily sensations.
"It's a very powerful tool for the young people because they often react to a stimulus without having a moment to go 'how is it? I actually want to respond to this?'" Ms Cooper said.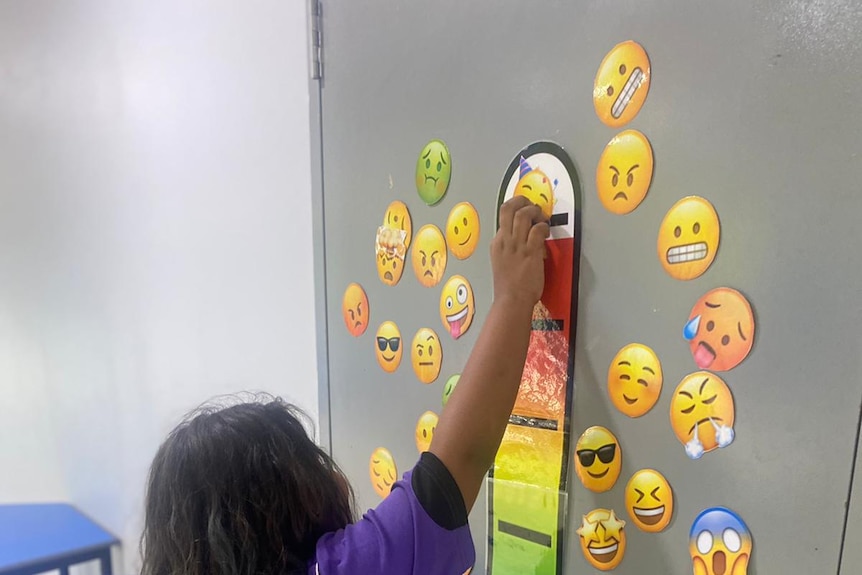 Mindfulness takes practice
Ms Cooper said children, regardless of their socio-economic status, should be able to access mindfulness.
"We start with them learning what attention is, what focus is and then we move on to being able choose what they're focusing on at a point in time using their breath as an anchor or something external to them such as a sensory object," she said.
Ms Cooper said mindfulness could help children become calmer, happier and more thoughtful.
"They're often pushed or triggered into a space where they might become angry and reactive," she said.
"Once they've gone through mindfulness they go, 'Oh, I wanted to do this, but I took some deep breaths, and thought about it and I went off and walked or ran around or threw the ball instead.'"
She said she hoped teachers would see the long-term benefits of the practice in their students and the community would notice a reduction in anti-social behaviour.
Ms Cooper said YIC was presenting the mindfulness program in a transparent way and had invited local elders to experience the practice.
"YIC has a deep respect for the local people who's country we work on, the Kariyarra people," she said.
"We wish to involve them and seek their advice when presenting any programs."
Mental illness on the rise
Chief executive of Smiling Mind, a mental health organisation, Dr Addie Wootten said she also wanted to see every school and every child in Australia have access to mindfulness-based learning programs.
"We do know that there is a rising rate of mental illness particularly in our younger generation," she said.
Smiling Mind is a not-for-profit organisation focused on supporting people to take a positive and proactive approach to look after their mental health.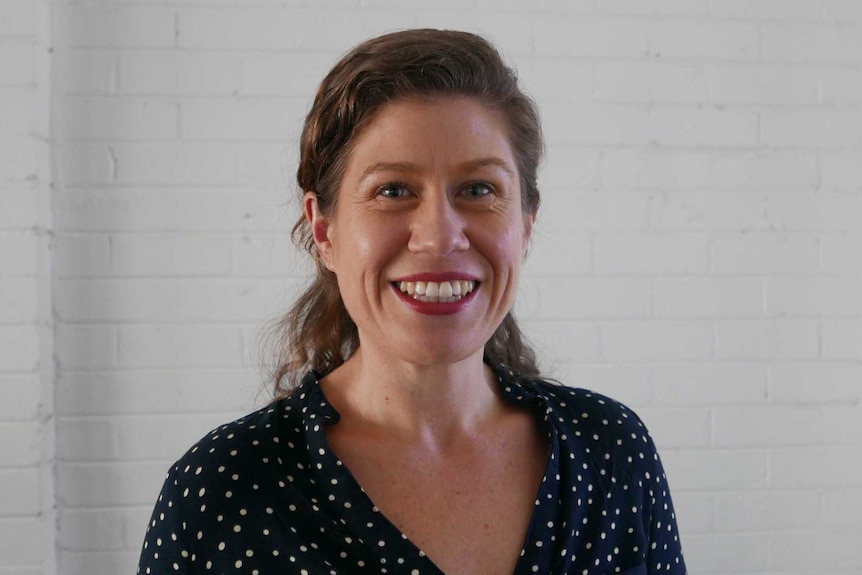 The organisation has received a grant from the federal government to support 600 primary schools around Australia to start mindfulness programs.
"We're really trying to get the program out to schools which might not have had access to a program like ours in the past or might find it difficult to get access to these types of programs," Dr Wootten said.
The digital program provides elements of training for teachers, classroom resources and support throughout the year.
Dr Wootten said if children developed the skills early it would help to reduce mental illness.
She said research showed mindfulness could help to manage stress and anxiety, build positive relationships and help people navigate complex or emotional challenges.
"If we can embed this type of learning and skill development early in life as part of their school experience then hopefully we will prevent the onset of mental illness later in life," she said.
Smiling Mind is asking for schools interested in creating a mindfulness program to get in contact via its website.